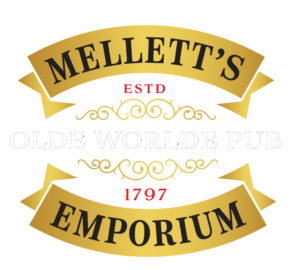 Serving The Public For 224 Years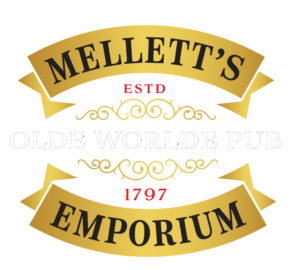 Serving The Public For 223 Years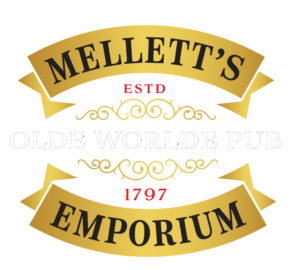 Serving The Public For 223 Years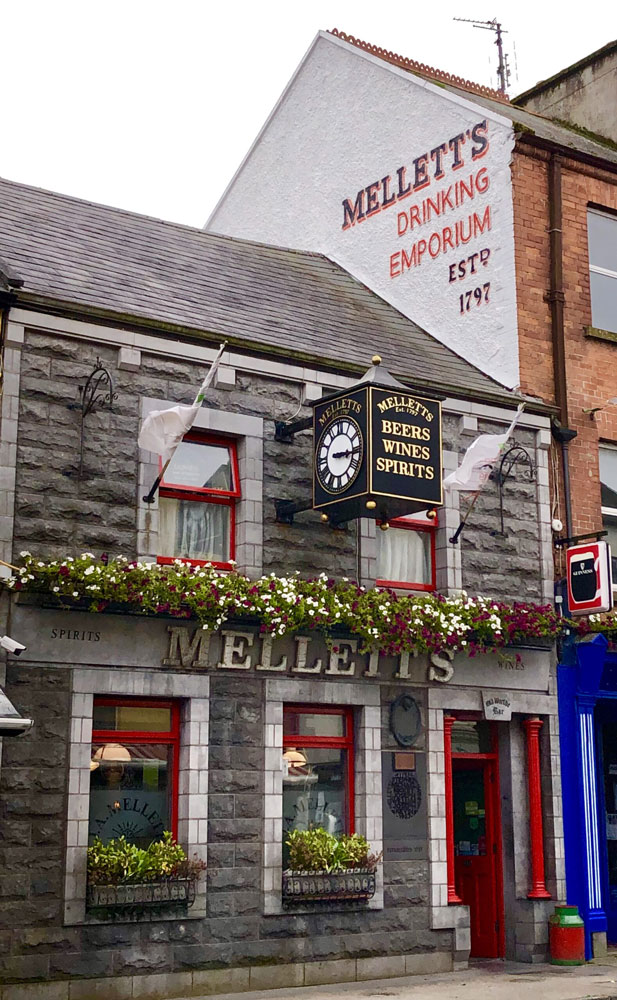 Since 1797
Welcome to Mellett's Emporium
Mellett's Emporium is an original "Old Worlde Bar" that has been in the Mellett Family since 1797 and the pub is steeped in 224 years of history. Although there have been many changes to the business since it first opened i.e. you can no longer purchase groceries, arrange your funeral or book your boat to America, the pub still retains its original character.

Old Worlde Bar
What You Can Expect
Stepping into Mellett's Emporium is a feast for the senses. You will instantly feel the historic importance of the building and be warmly welcomed into a family pub that has been serving the local community for seven generations. Mellett's Emporium is the place to return to again and again, for familiar faces, for special occasions or no particular reason at all. A place for great Guinness and memorable sporting events, for local legends and legendary locals. It's the place for cosy chats and definitive debate. With a homely atmosphere and roaring open fire, you will always feel right at home.
Visit Us
Opening Hours
We are currently closed until further notice.
Mon-Thurs: 11am – 11.30pm
Fri: 10.30am – 12.30am
Sat: 11am – 12.30am
Sun: 12.30pm – 11pm